Bags packed, up at 6am, and we were rarin' to go this morning. Verner was off to Vancouver for a long Bachelor Weekend and I (because the thought of being home all weekend, alone in our little studio, while he was off having the time of his life with his closest man friends didn't really appeal to me, if I'm being honest here) was headed to San Diego to see my mum one last time before the wedding.
So now you know that.
My flight left at 9am, his didn't leave until 1pm.
I was in Terminal 3, he was in Terminal 1.
But because my soon-to-be-husband loves me oh-so-dearly, he took one look at my pleading eyes and went through the security line in Terminal 3 just to have a little breakfast with me and send me on my way with the 100th hug and kiss goodbye that morning (I guess you could say we haven't spent much time apart as of late?). He then sauntered back out of Terminal 3 and went through yet another security line in Terminal 1 to then wait patiently for his flight 4 hours later.
I mean... can you see why I'm marrying the guy? He's a gem.
Anyhoozle, last night he told me that Vancouver would be rainy and 50 degrees all weekend long and I had to feel a little sad for him because here I was, off to Sunny San Diego to work on my pre-Bachelorette weekend tan!
Except then the weather gods decided to laugh and present me THIS situation upon arrival:
And yes, I'm sure I could have checked the weather prior to packing my bikini, shorts, and flip-flops, but eh, what's the fun in that?
Anyway, looks like my pool-filled weekend plans are a bust.
Oh, and side note....
My brother is off on Verner's Bach Getaway this weekend as well, so I thought it'd be nice to spend the day and night with my sister-in-law and their two kiddos (10 months and 2 years).
So maybe, oh, 30 minutes after arriving? Both kids are projectile vomiting...and have been about every hour on the hour. Doc says: Stomach Virus!
So here I am, elbow deep in kiddie vomit. It's been pretty relaxing, to say the least.
.
.
.
.
Oh, but look! Looks like little Marcus might be feeling better! #fornow #dontjinxit
Here's to a Wiiiilllld and crazy weekend, folks!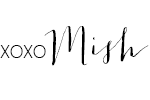 P.S. You likey my new blog layout? I was lookin' to freshen up these ol' stomping grounds and wanted something clean and simple! A big, big, BIG thank you to
Kristen
over at
Whiskey Tango Foxtrot
who has some mad skills in the design department. Definitely reach out to her if you're lookin' to spiff things up! She's got some great ideas!